Coaching, training, learning and development are key factors for dental practice owners who are looking to attract and retain good quality staff to their organisation. With the market for dental talent ever so competitive, being able to attract good staff and train them enough to want to stay is essential for any practice. For a dental practice, putting in place an effective coaching, learning and development plan can be the difference in seeing improved profits from your team and better efficiency.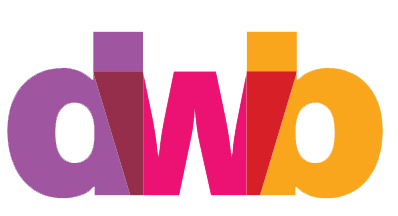 There are various ways to organise and access learning and development. This can be through in-house training, attending courses or making use of the latest eLearning technology such as www.dentalwealthbuilder.com . Whichever you choose, investment in training delivers huge benefits for your team and practice –
Performance Improvements From Employees
With the right training in place, employees will be better at their roles. Gaining a greater understanding of their responsibilities, will help them build confidence in themselves, which in turn will enhance overall employee performance to consequently benefit your practice as a whole. As employees keep on top of current dental industry standards, your practice will become a market leader.
Increased Employee Satisfaction
Employees feel more valued when a training programme is put in place. In fact, with training in place, a supportive atmosphere is created, allowing employees to gain access to the training they might not have had access to before or sought for themselves. A team of staff who feel appreciated and challenged have greater satisfaction toward their jobs which will in turn enhance motivation and thus overall performance.
Address Weaknesses Within The Practice
You will find that some of your employees will have weaknesses in their workplace skills. With learning and development in place, employee skills can be strengthened. A staff development programme ensures that employees have similar skills and knowledge, to help reduce the number of weak links within the team. With overall knowledge improved, staff members can fill in for those who can cover when needed without the need for supervision, leading to a greater efficiency.
Better Consistency
With robust training in place, employees will have a consistent experience and background knowledge in the practice. The consistency will also be relevant for the practice's policy and its internal procedures – something which employees must know. As a result, introducing better efficiencies in processes will see a positive impact on financial gains.
Increased Productivity
With the setting up of training courses, productivity increases. Successes will be assured with increased efficiency and improve practice turnover. Ultimately increasing EBITDA for a higher exit value in the future.
Better Innovation
With the investment in training, the upskilling of your team can encourage creativity. With the training and development fresh in employees minds, new and innovative ideas can be formed.
Reduce Turnover Of Staff
With investment taking place in learning and development, employee retention will most likely improve as they will feel more valued. Training is seen by many as an additional company benefit, yet is essential to reducing staff turnover as well as attracting new staff. Recruiting new practice team members is expensive, investing in their development ensures you will maximise the value.
Enhance The Reputation Of Your Practice
Putting a training and coaching strategy in place develops your brand as an employer which encourages people to join. New recruits find the opportunity of development attractive as they will be looking to improve their skills and openings in dentistry. Recruitment costs can ultimately fall as happy successful employees refer other candidates directly.
www.DentalWealthBuilder.com from Dr's Bhavna & Rahul Doshi , is a unique platform for Dental coaching that has obtained between 37- 475% increase in profits, with a 100% success rate in client satisfaction.